Baldwin Memorial Funeral Home has been serving families of Pontotoc and surrounding counties in North Mississippi for more than 80 years. Baldwin Memorial Funeral Home is a family owned business, operated by caring professionals in the Pontotoc County area who desire to give personal assistance to families during a very difficult time, helping them arrange for a meaningful service honoring and celebrating the life of a loved one. The funeral directors know that every family and situation are unique and requires flexibility, compassion and understanding. We are committed to honoring the deceased with the utmost respect and dignity he or she deserves while paying close attention to the individual needs of grieving loved ones. Baldwin-Nowell Funeral Home staff have dedicated themselves to serving others and making our funeral home a ministry in our community.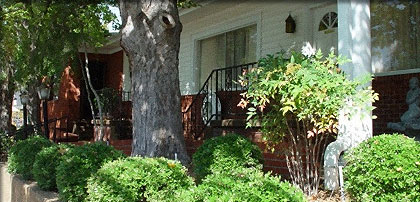 "Serving others as we would be served"
Whether you have come to our site for information about an upcoming service or to make arrangements for one, we hope the information you find here will be helpful.
We have added new features for your web experience with us. They include:
Ordering Flowers directly from our site
Enhanced Obituaries with a Guest Book, Automatic Email Subscription when new notices are posted
New ways to send condolences such as food gifts and sympathy cards
Please browse our website to learn more about our services and facilities.